iMatchme
IMATCHME Vitamin B6 Melatonin gummies
Regular price
Sale price
$18.88 USD
Unit price
per
Sale
Sold out
iMATCHME 10Mg Melatonin gummies Vitamin B6 relieve stress, improve sleep improve body immunity Healthy Product
Brand Name: iMATCHME
Item Type: 10Mg Melatonin Gummy
Net Content: 10/30/60/60X2 pcs
The main function: help regulate the sleep cycle; support sleep; help jet lag adjustment, etc.
Feature:
*Each serving contains 10 mg of melatonin.
* Fall asleep faster: iMATCHME Melatonin 5mg Gummy is a night sleep aid; Melatonin is naturally produced by the human body and helps to manage the sleep cycle; iMATCHME Melatonin can help you fall asleep faster and maintain sleep time Longer and feel rested when you wake up.
*Gelatin-free and vegetarian:iMATCHME gummies are made of pectin and do not contain gelatin, so they are less likely to stick to your teeth than standard gelatin gummies.
*Global health: iMATCHME Melatonin Gummy is rich in vitamins, minerals and supplements, helping people all over the world to improve beauty, sleep, mood, immune health and brain health.
*Drug-free: iMATCHME Melatonin Gummy is drug-free, not addictive, and will not cause morning drowsiness.
packing:
1x10/30/60/60X2 PCS iMATCHME Melatonin Gummy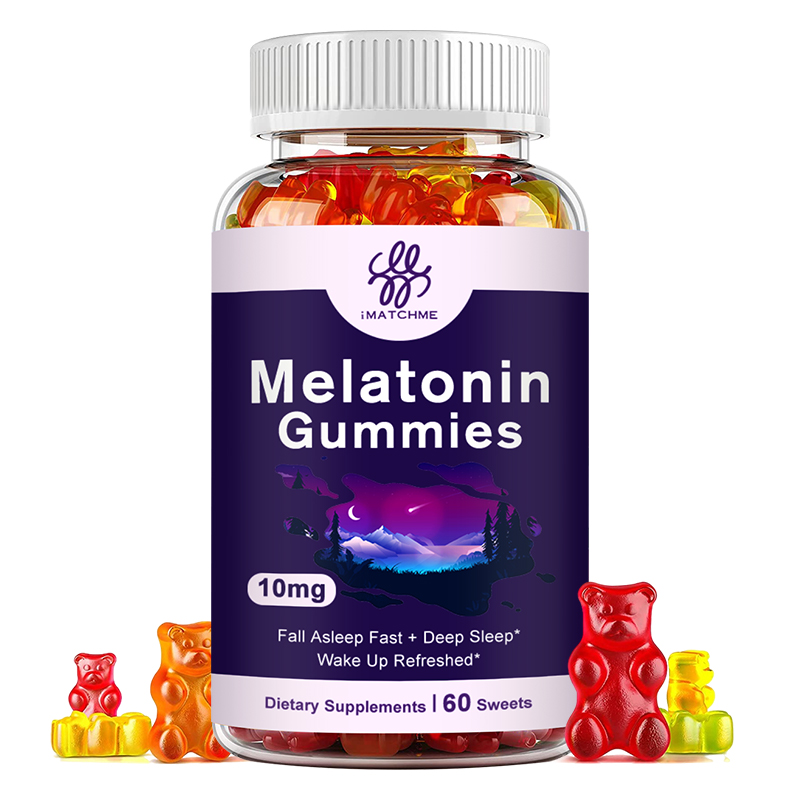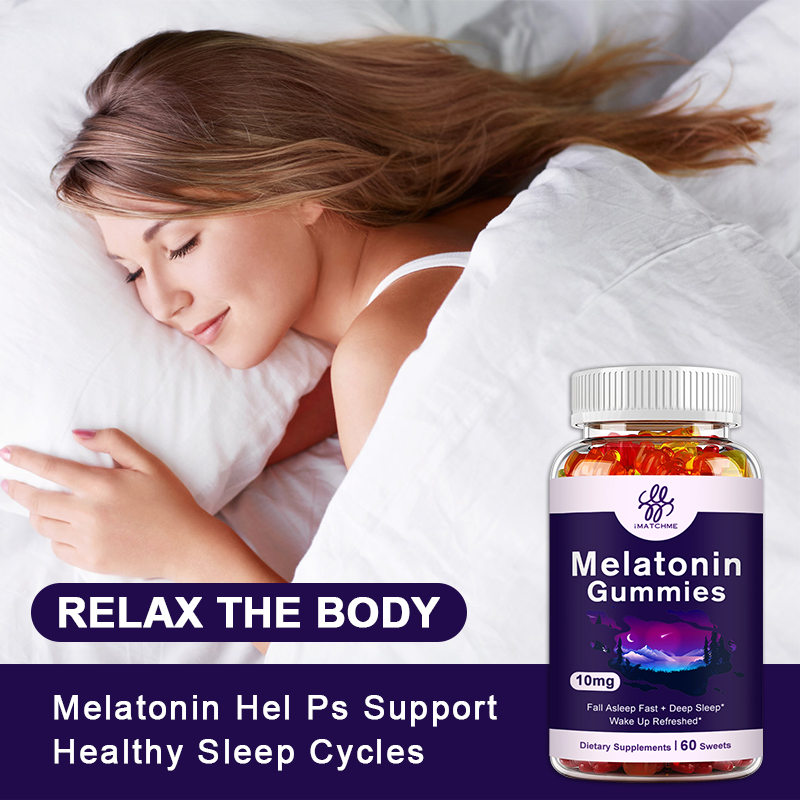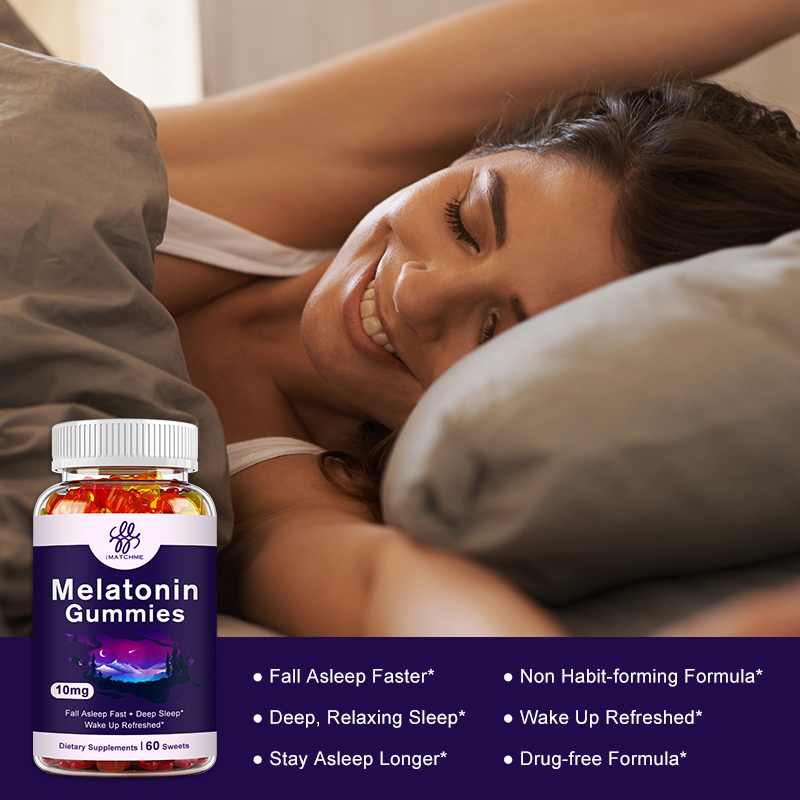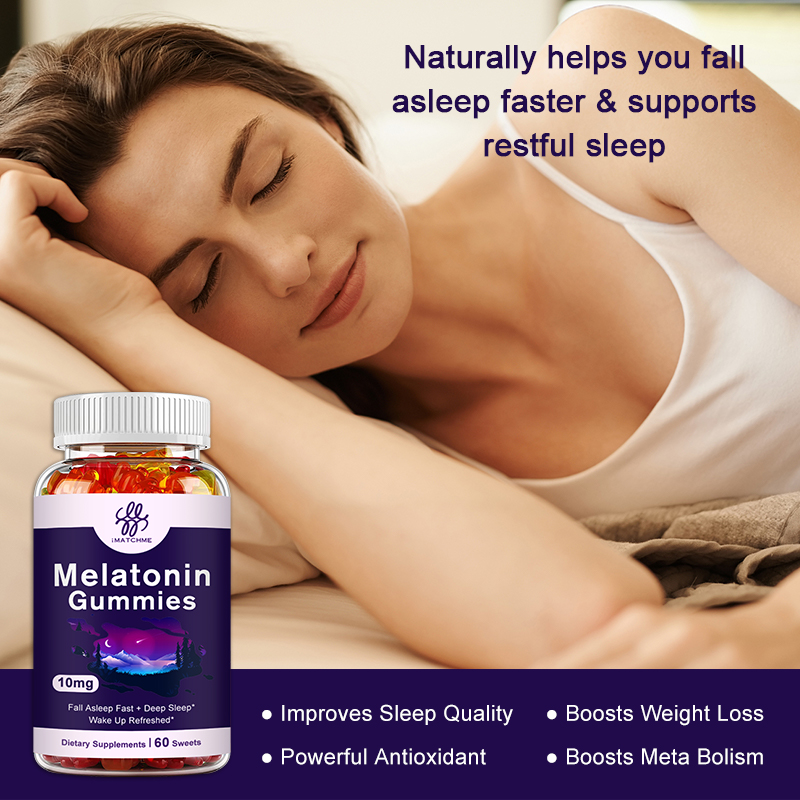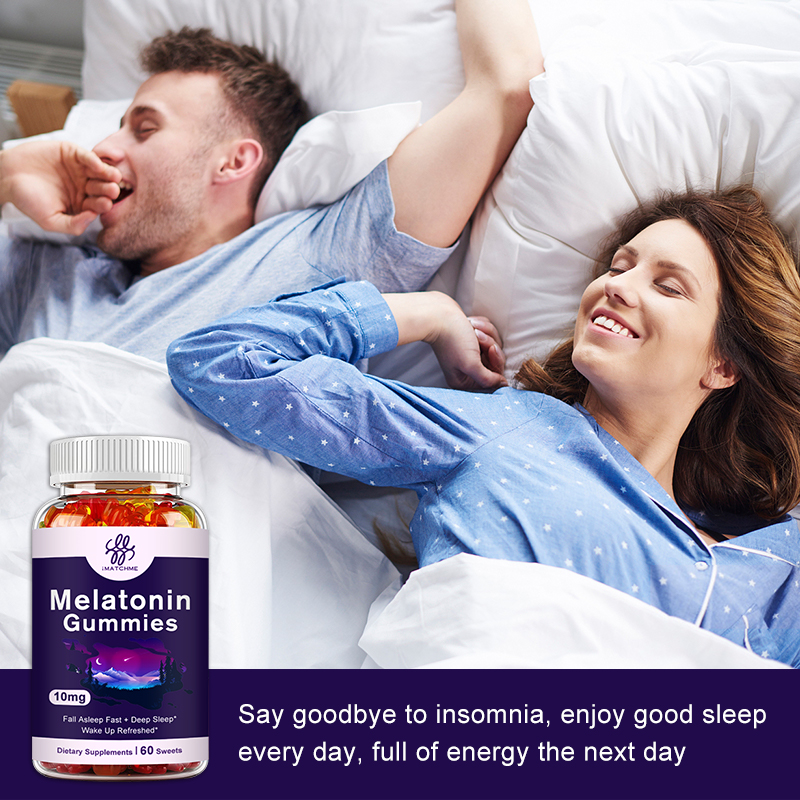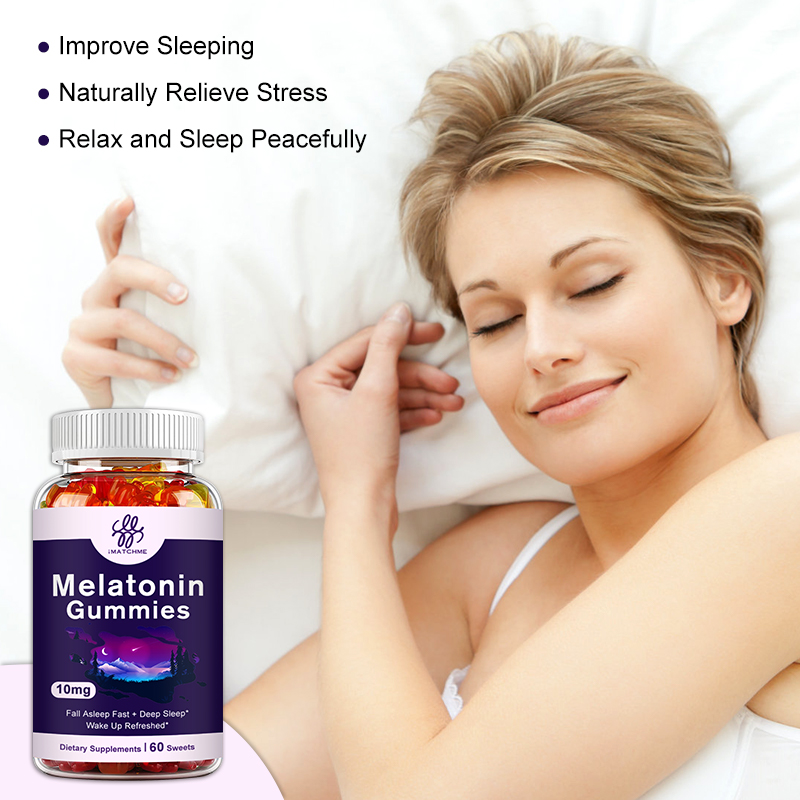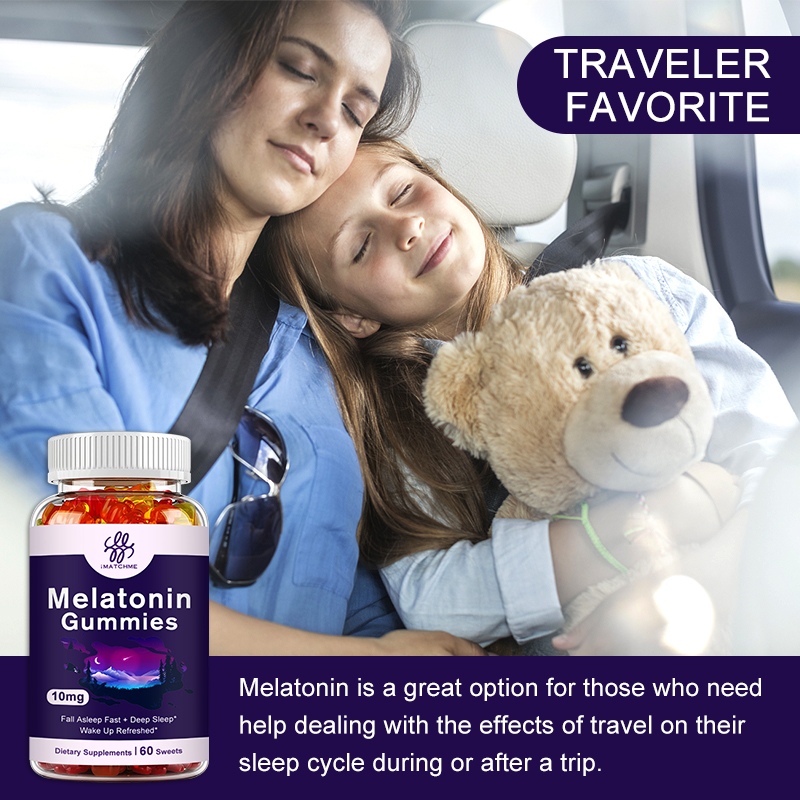 Share